If you're looking for quality and fair pricing, you've found the right place. We offer 4/4 and 8/8 hardwood lumber in many domestic species. All of our lumber is of the highest quality Select and better S2S, kiln dried ready to use.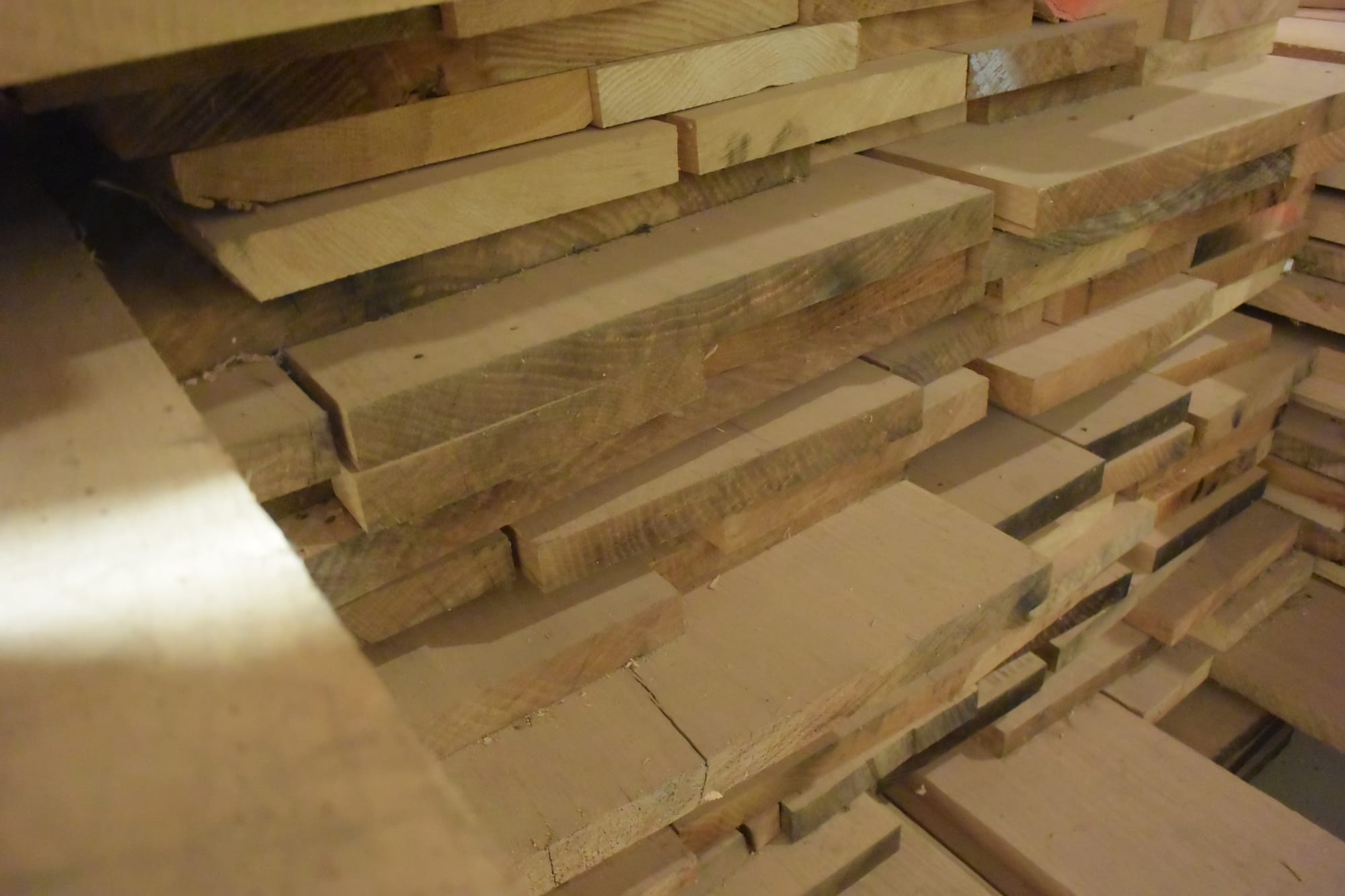 Most of our lumber comes from trees harvested from our own tree farm in rural Knox County, IL. We selectively harvest our mature trees then grade saw them. The green lumber is then kiln dried on site in our 4,000 board foot dry kiln to 6% - 8% moisture content, sterilized, and conditioned before being trimmed and surfaced ready for sale.
In the climate controlled board room you will find several species and sizes to choose from already acclimated and ready to be used. We also have thick live edge slabs and extra wide boards available.
We sell the lumber that cabinet and furniture shops use. Because it's thicker and higher quality, it provides you with greater options and more material to work with.